Though the 4th has passed we still have another day in July to celebrate, the 24th! Here are some fun photos we found on msn.com for 4th of July wedding inspiration that can be carried over to the 24th!
The Flowers
You don't have to go super fancy for a mid-summer wedding. Bright red carnations paired with white posies and blue ribbons make this bouquet feel fresh and fun.
Photo: Tinywater Photography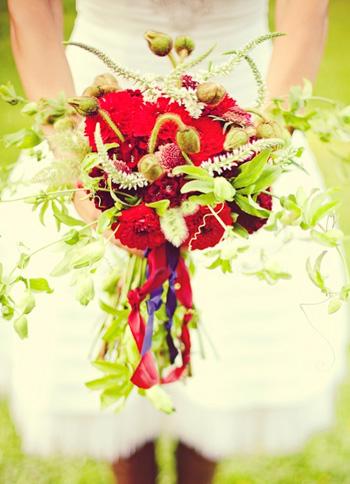 The Bridal Party
Have fun with your bridesmaid attire by having your girls wear knee-length red and white striped dresses and red espadrilles.
Photo: Stacey Kane Photography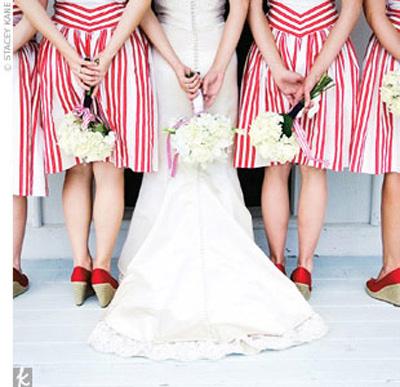 The Dessert
Is it just us or does it not feel like summer until you go raspberry and blueberry picking? In lieu of a cake (or in addition!) set out a dessert bar filled with fresh pies, cobblers and mini tarts.
Photo: Revert Photo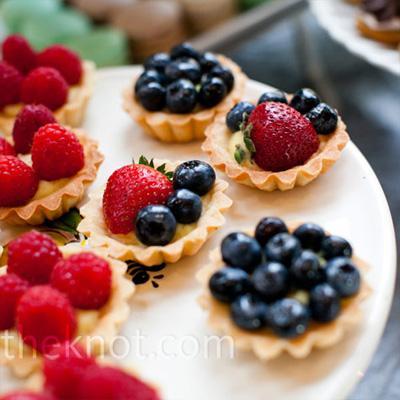 The Signature Cocktail
This specialty summer cocktail is chock-full of strawberries, lemonade, and a hint of vodka. It's just the right mix of sweet and sour and will leave your guests feeling refreshed!
Photo: Natalie Franke Photography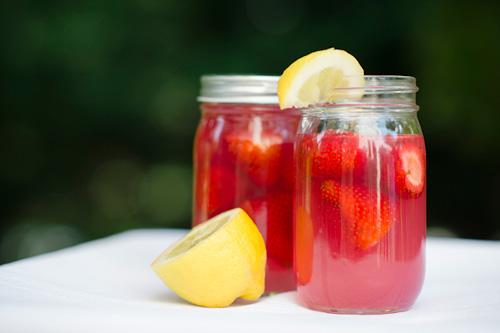 The Entertainment
No 4th of July celebration is complete without fireworks or sparklers. At the end of your reception, surprise your guests with a fireworks display or pass out sparklers around for a unforgettable exit.
Photo: SilverBox Photographers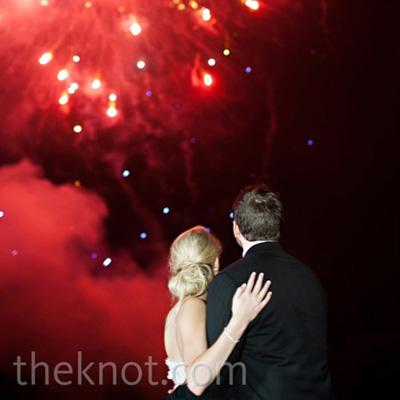 Pin It
Tweet